Wasatch Mixed II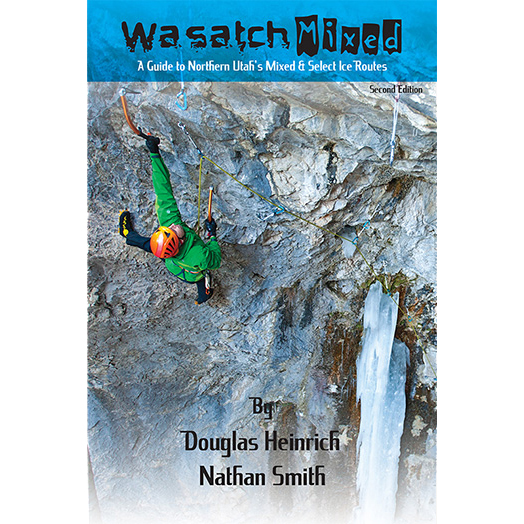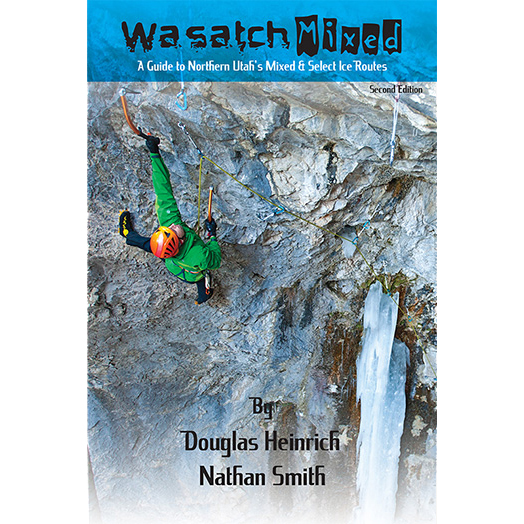 sold out
Wasatch Mixed II
The info in this book is now in the newer Beehive Ice Guide for all of Utah. Unless you want a copy for your collection, purchase the newer guide!
Wasatch Mixed 2nd Edition. 2012. 94 full color pages.
A Guide to Northern Utah's Mixed & Select Ice Routes
Doug Heinrich, Nathan Smith
Encompasing 193 mixed and ice climbs throughout the Wasatch Front and beyond, Wasatch Mixed is the most comprehensive guide to mixed climbing in the state of Utah. From short and bouldery drytooling routes, to nine-pitch mixed routes, this guide will not only get you to the route, but also includes invaluable tips and information. This second edition also contains info on 71 ice routes, some of which have never before been published. So sharpen your picks, lace up your boots and head for the ice.
Areas covered include: Big Cottonwood Canyon, Little Cottonwood Canyon, American Fork Canyon, Provo Canyon, Santaquin Canyon, Maple Canyon, Joe's Valley and Ophir Canyon.
$23.95